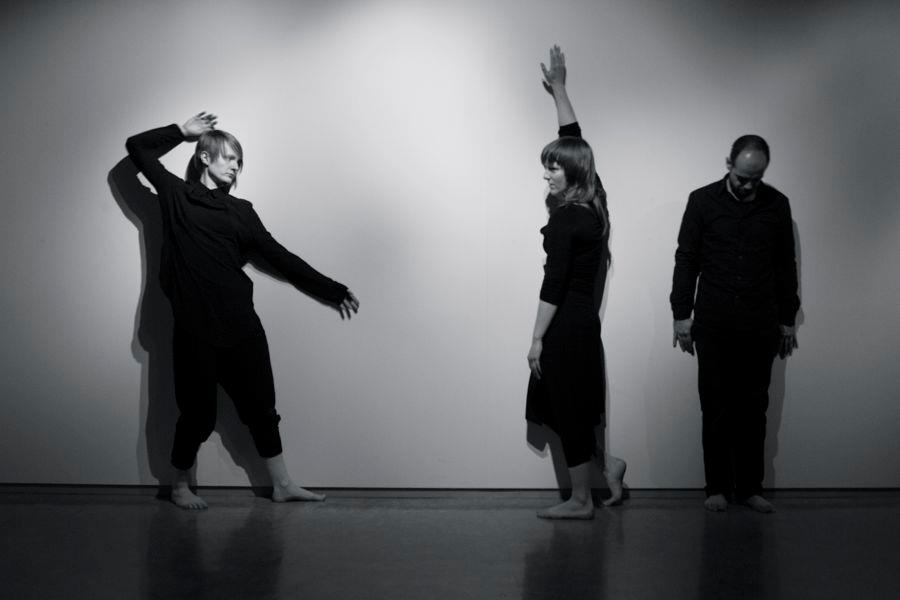 Improvisational collective run by Mari Flønes, Ingeborg Dugstad Sanders and Luis Della Mea
Performances by VIB:
«Konsertforestilling» – performance with the electrorock band Ningun Extremo, 2012 – 14.
«URA» – Improvised performance at Paserelle gallery during La Becquée dance festival in Brest, France, 2013.
«ShowOff» – Performance at Dansens Hus during ImproFestivalen, Oslo, 2013.
«Klangbilder» – Performance created for a ceramic installation by artist Gry Ringset at Nordenfjeldske Kunstindustrimuseum, 2013.
Stunt during Kortreist Dansefestival with Kristoffer Alberts (saxophone), Inderøy 2011.
Improvised site-specific outdoor performance as a part of "year of architecture", Trondheim 2011.